Digital healthcare providers want opportunities to prove their service quality < Device/ICT < Article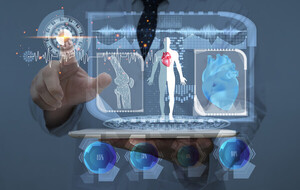 &#13
&#13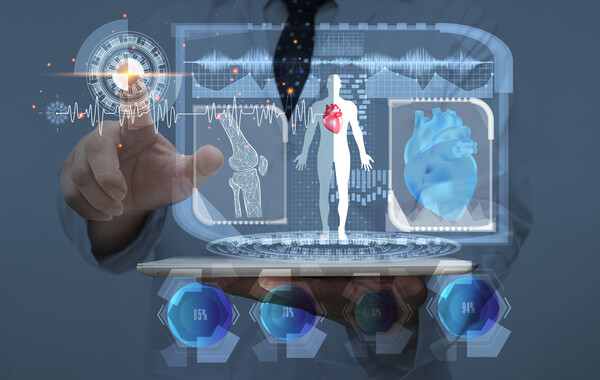 &#13
&#13
Digital healthcare, which was in the spotlight as the future of medical care and industry, is facing criticism that there is no output compared to input.
&#13
&#13
However, those in the industrial field appeal that they are too tied up with various regulations, including data utilization, to produce results even if they want to.
&#13
&#13
At a healthcare forum organized by the Korea Health Industry Development Institute on Wednesday, Professor Kim Jong-yeop of the Information Medical Class at Konyang University Hospital said that the digital healthcare industry could not provide effective services as it is mired in disputes over data ownership.
&#13
&#13
"The biggest reason why the digital healthcare industry cannot provide a 'killing service' is the information that wearable devices can win is not much different from those earned by pedometers. "It is as if people make their computers learn only CT scan results and want them to diagnose more accurately than humans," Professor Kim said. "AlphaGo could beat go master Lee Se-dol because the number of information computers could understand was equal to that won by Lee. Artificial intelligence (AI) currently has to cope with patients with data narrower than human doctors.
&#13
&#13
Kim noted that, as he understood it, more than 200 AI items have won permits and licenses as of December. "They have developed hundreds of AI services, but there are none that can help humans actually," Kim said. "Government officials say now the industry should begin to produce results of their supports. However, the industry has been playing a practice game so far. It's just the beginning. From now on, they need to quickly identify the problems found in the practice game and improve them."
&#13
&#13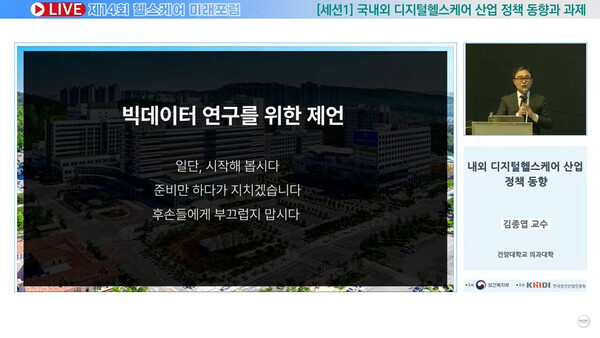 &#13
&#13
He also said that the issue of data use should be considered from the medical ethics perspective. "Each line of medical school textbooks was written based on clinical trials. With the data collected by our ancestors taking care of their health, we have made anticancer drugs and various other treatments. However, we're hesitant to pass on the data we generate to future generations."
&#13
&#13
"We can't just fight over whether patients, hospitals, or doctors own the data. I want to see how they begin once. "If you just keep preparing only, you'll get tired," Kim said. "Now, patient groups also ask for treatment using data. So, in addition to bioethics, we must consider medical ethics in these areas."
&#13
&#13
In the consequent panel discussion, it was also suggested that active support is needed so that consumers can use healthcare services.
&#13
&#13
Some panelists pointed out that if digital healthcare service providers are not given opportunities to demonstrate their products, they repeatedly fail to produce results compared to expectations.
&#13
&#13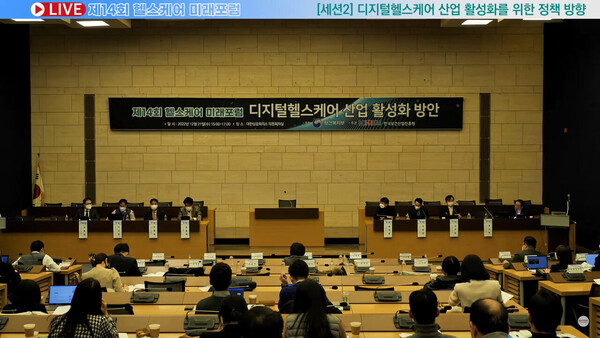 &#13
&#13
"When I heard about precision medicine in 2017, they said it could become possible soon. However, there are few differences between then and now. They say that the healthcare industry is growing, but I doubt whether it is true," said Ryu Jae-jun, a director at the healthcare business department of Naver Cloud Platform. "There are listed companies, with some of them being quite large. However, few generate revenue and grow, and most have maintained by government tasks or investments."
&#13
&#13
Ryu then noted that the market had yet to be formed due to various regulations and other reasons.
&#13
&#13
"We thought we would be able to provide services as we wanted once the existing regulations are gone. But then, new regulations appeared. New administrative red tape occurred from entirely different laws to prevent the provision of service," he said. "Our products have won recognition in foreign markets, and clients showed a high preference for our products. However, securing references and entering the overseas markets was difficult. As a result, we might run into a situation where foreign solutions enter our market first and dominate it."
&#13
&#13
Ryu emphasized the need for policies that allow solutions made by Korean healthcare companies to be applied to the domestic market and used by its industry. "The government offers various and ample supports in the production stage, but we also want similar aid in the demonstrating and expanding stage to hospitals and individual consumers," he added.
&#13
&#13
The Ministry of Health and Welfare vowed to strive to reflect these opinions in various related bills it has proposed recently.
&#13
&#13
"Different government agencies, while only taking note of the digital healthcare industry's growth potential and value, have enacted laws only from their viewpoints," said Chung Eun-young, director-general of the ministry's Health Industry Policy Bureau. "At stake is how we should establish a system that can make the most of healthcare data and manage them safely."
&#13
&#13
Chung added that discussions fail to reach an agreement quickly when views are split over healthcare issues.
&#13
&#13
"Many in the healthcare industry ask if it will work, will it work in the industry, or will it be used? We must now actively participate in enacting laws that can achieve the challenges of exploitation and protection," she said. "The Ministry of Health and Welfare will also consider and review the opinions that came out today so they can be reflected in the law."
&#13
&#13