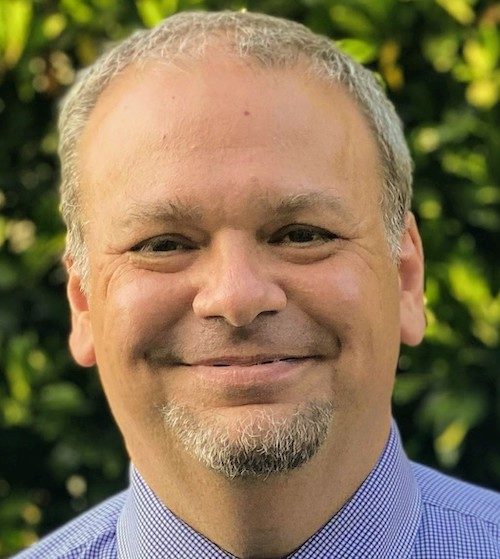 UVA Health has named Blake Herring, MSN, RN, OCN, NE-BC, as administrator of UVA Cancer Center, where he will oversee patient-care operations.
An experienced manager of cancer-care programs at academic health systems, Herring is now administrative director of cancer services at Stanford Health Care in Palo Alto, Calif. In this role, Herring manages patient-care operations and more than 330 staff members, which recently has included leading the cancer center's COVID-19 task force.
"Blake has a wealth of experience in managing cancer care at outstanding academic health systems, with a focus on providing safe, high-quality patient care," said Reid B. Adams, MD, UVA Medical Center's chief medical officer. "His experience is a perfect fit for UVA Cancer Center, and we are thrilled and look forward to having him join UVA Health."
Herring has held multiple roles at Stanford, including serving as assistant patient care manager for an inpatient cancer unit and as director of clinical operations for Stanford's South Bay Cancer Center. He also served as director of patient care and treatment at Moores Cancer Center, which is part of UC San Diego Health.
"Blake's knowledge of cancer care will be invaluable as we continue to expand our services to help patients across Virginia and beyond," said Wendy Horton, PharmD, MBA, chief executive officer of UVA Medical Center. "I am excited to work with him to build on our excellent cancer care."
Herring earned his bachelor's in nursing from William Carey University and a master's in nursing from The University of Texas at Arlington. Herring is also oncology nurse certified and nurse executive board certified.
"I am excited to be joining the incredible team at UVA Cancer Center and look forward to working alongside the providers, nurses and staff to continue the mission, vision and values of UVA Health and support access to the excellent cancer care provided by UVA Cancer Center," Herrring said. 
Herring will join UVA Cancer Center on Oct. 3, 2022. UVA is one of only 52 cancer centers in the country to be designated as a Comprehensive Cancer Center by the National Cancer Institute (NCI). The designation recognizes elite cancer centers with the most outstanding cancer research and treatment programs in the nation. UVA Cancer Center is the only Comprehensive Cancer Center in Virginia.